Caterham and District Rifle Club
Founded 1907
Air Rifles
The Air Rifle section meets on a Saturday afternoon from 1.30pm onwards for setting-up, with shooting taking place from 2pm – 4pm.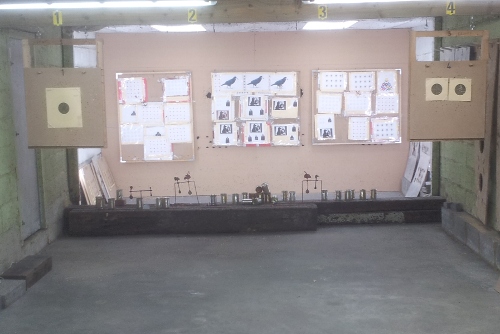 Targets used are standard 10-shot competition targets drawn from both Light Sporting Rifle (LSR) and Prone disciplines, also a varied selection of "knock downs" and "spinners", plus homemade targets from recycled cardboard. Clean tin cans are also used, which are then collected and saved towards the charity "Help for Heroes" via a local scrap metal dealer.
Drawn from across the community and of all ages, abilities, and skill levels, the Section is a friendly relaxed group willing to help newcomers to the club. Once established, they can go and explore the other club disciplines, or just be happy to remain part of the Air Rifle Section. It is an excellent introductions for young shooters of 12 and above.
The Section is focused on fundamental disciplines and safety, which is at all times paramount, but which also allows for some fun shooting each Saturday. No range setup is the same, providing enjoyable shooting as well as training and practice for competitions, guaranteed never to be boring. A good way to end a week at work or school with a good "plinking" session!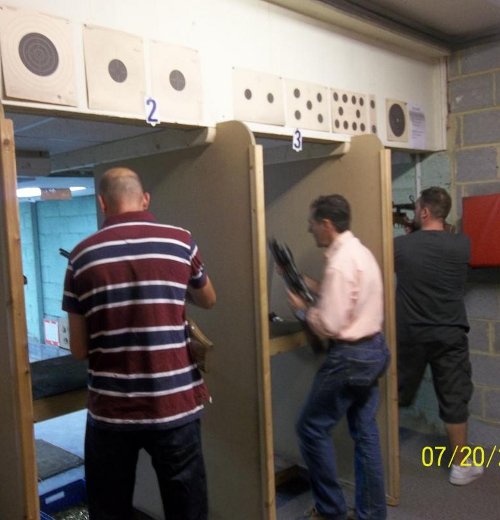 A vast wealth of knowledge and experience is available from a very welcoming group to nurture and develop shooting skills for any new shooters. Due to its popularity the Air Rifles does have the use of an outdoor range - very popular in warm weather and which also alleviates waiting times at busy periods indoors.
Air Rifle Competitions held are at Club Section level and consist of:
The Captains Cup. A junior competition shot in July over the three club disciplines: Pistol, Prone, and Light Sporting Rifle.
Most Improved Junior Air Rifle. A junior competition shooting both Prone and LSR targets over 10 rounds throughout the year to gain an average to decide a winner.
Air Rifle Breakable Disc Tankard. A "Shoulder to Shoulder" timed competition shot in September using chalk disc targets at 20yds using LSR rules. Shot using either Pre-charged Pneumatic (PCP) or spring powered ("Springer") air rifle.
Best "Springer" Air Rifle Tankard. A "Shoulder to Shoulder" competition also shot in September shooting 1 Prone target and 1 LSR target using only a spring powered air rifle.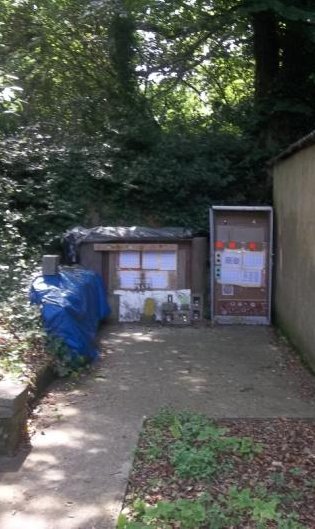 A full rifle rack is testament to the Section's popularity. Air Rifle members can and do attend other disciplines on evening shoots during the week, shooting air alongside their live rim-fire (.22LR) counterparts. The Air Rifle Section was formed in 2006 with just a handful of members and has rapidly grown to now be one of the busiest sections.
Air Rifle Section does have a number of club air rifles to loan out at the range to members not owning a rifle but still wishing to shoot. In addition PCP rifle charging facilities are available from its own 12 litre air cylinder.
Air Rifles do have many themed social fun shoots throughout the year which tie in with historical events in history falling on a Saturday or close to a Saturday. This raises an eyebrow, promotes discussion, and improves "Pub Quiz" general knowledge!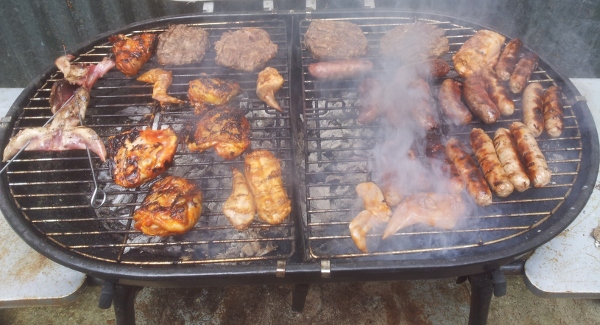 ?>